Commercial Cleaning Services
Wide range of commercial cleaning services within the West Midlands area.
We are friendly, professional and highly skilled commercial cleaning contractors, based in Smethwick and covering the surrounding areas. Get in touch with us to discuss requirements, or to get a free, no-obligation quote.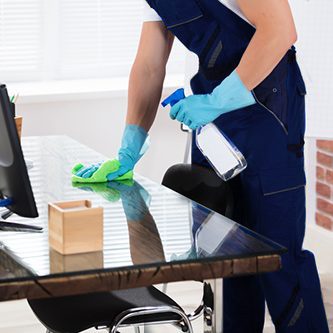 Office Cleaning
No two businesses are the same so we adapt our office cleaning service to meet your exact requirements. We have built up an unrivalled reputation in Birmingham by listening to our clients so we are able to meet their particular needs.
Flawless Cleaning provides office cleaning for a wide variety of businesses at competitive rates. Our experience helps us to ensure that your workspace remains a clean, safe, and pleasant space to be, helping to keep your staff healthy, happy and productive.
We understand the needs of a busy working firm and we are happy to work in or out of hours. Many of our clients can only have their equipment cleaned at a certain time, and it is essential our service is performed on time each day and to standards demanded by vigorous health and safety inspections. We never use agency staff - all staff are trained and employed by us.
Keep your office space clean and fresh with our services Birmingham and the West Midlands.
Commercial Carpet Cleaning
Our specialist carpet cleaning technicians use a revolutionary cleaning process which utilises carbonation and natural ingredients to remove dirt and grime from deep in the fabric of your carpets. Your carpets will look like new again, for a fraction of the cost of replacing them. We have established a reputation second-to-none with our business clients in the Smethwick and Birmingham.
By using our services you can be confident that you are working with a specialist provider of commercial carpet cleaning services.
We use a unique, hot carbonated cleaning process, which provides a deep clean with a quick drying time. No matter what kind of carpets you have in your business, our technician will be able to get them spotlessly and hygienically cleaned. We use non-toxic products which are safe for use around children and animals.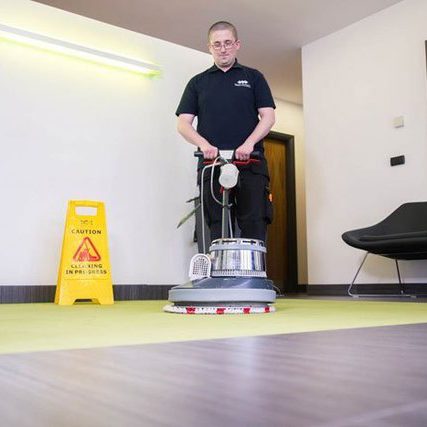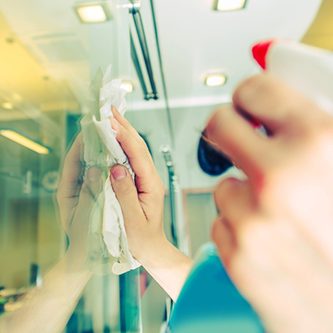 Commercial Window Cleaning
Our teams are fully trained in all methods of commercial window cleaning, with all the necessary equipment to reach any window safely. We are specialists in the use of water feed pole systems, traditional window cleaning, hydraulic access, cradle work and rope access. We have a dedicated rope access team providing a safe and cost-effective way of accessing hard-to-reach and sensitive areas.
All our window cleaners are fully trained and work to our strict health and safety guidelines at all times. Our rope access technicians are trained and certified to the high standards of I.R.A.T and hold I.R.A.T.A licences.
Graffiti Removal
Graffiti comes in a wide variety of materials such as paint, spray paint, waxy substances, chalk, felt-tip, ball point pens and sticky labels - all of which are difficult to remove with normal cleaning methods. Our specialist graffiti-removal team use non-abrasive materials to blast away unsightly graffiti from surfaces quickly and effectively.
Our staff use state-of-the-art blasting equipment which cleans up your property without harming delicate surfaces or leaving any marks or traces of the graffiti. The process developed here does not use aggressive or corrosive chemicals and will not damage glass or chrome. It is non-toxic and environmentally-friendly.
We can remove graffiti from most surfaces including glass, wood, metal, brick and most stone surfaces including soft stone. After removal we treat your walls and surfaces with an advanced graffiti prevention solution, which ensures any further attacks can be treated quickly.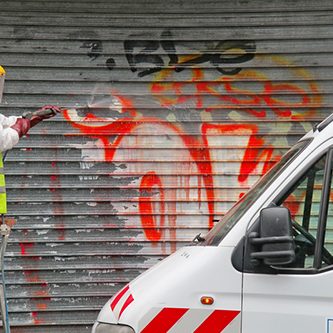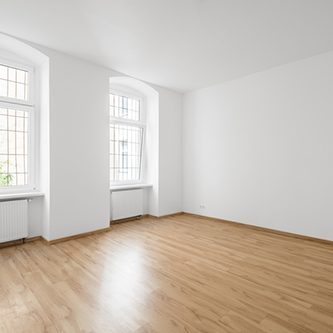 Builders Clean & Sparkle Clean
Getting a building ready for habitation post-construction requires a specialist, thorough builders clean. We ensure that your offices, apartments or houses are sparkling and ready to be inhabited and enjoyed.
We oversee all of our industrial clean projects to ensure that they are completed to the highest standards and adhere to health and safety requirements. Before we hand the site back, our supervisors also snag the work to ensure that you are left snag-free. All of our operatives are fully CSCS-accredited.
External cleaning
Construction or simply time can leave a thick layer of dirt on your brick, tile and concrete surfaces. We can remove this without causing damage, leaving your building looking spotless.