Contract & Maintenance Services
Well-established Cleaning Services
Welcome to Flawless Cleaning, the leading provider of contract and maintenance services. Our reputation for professional service has spread through word of mouth. All our staff are uniformed and highly-trained in customer service as well as in their own fields of expertise. We offer a wide range of commercial services, many of which are listed below. If you are looking for a service not mentioned here, please call our team to discuss.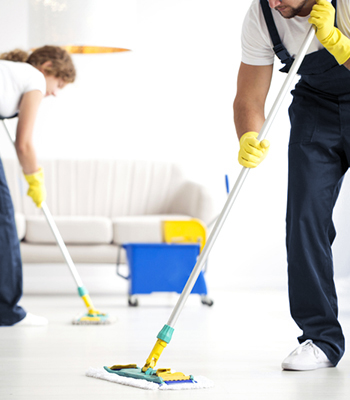 Contract Cleaning
Our commercial contract cleaning is first-class, and so is our attitude to professional service. We understand the needs of a busy working firm and we are happy to work in or out of hours.
Many of our clients can only have their equipment cleaned at certain times and it is essential our service is performed on time each day and to standards demanded by vigorous health and safety inspections. Because of the exacting standards we require of our staff and the high level of training they receive, we do not find it necessary to tie any of our clients into a minimum term contract.
All our clients are free to end their arrangement with us without suffering any penalty because we are confident in the quality of our work. It's an essential part of your business to provide customers or tenants with a clean and healthy environment. Our business is to help you provide that – and we're as serious about our business as you are about yours.
Our commercial contracts have seen us tackle all manner of jobs in every working and industrial environment. Our full contract cleaning service includes:
High quality office and commercial cleaning and regular client contact – for consistently clean premises
Safe methods of work (we are SAFEContractor accredited) for your peace of mind
Managed cover for holidays and unplanned absences
A tailored plan or a service that meets your budget requirements
Well trained, friendly and helpful staff
Hygiene Services
We are one of the leading providers of washroom solutions, offering an extensive range of products and services to enhance your washroom, whilst ensuring your organisation complies with important legislation.
Improving the level of hygiene in your business reflects regard for the health and safety of your visitors and employees. We employ micro-biologists who provide expert advice on the risks of poor hygiene and have developed innovative and eco-friendly products and services to improve hygiene standards.
Our expertise ensures our products and services minimise the risk of infection from bacteria commonly found in the washroom, whilst helping to reduce your water usage, energy and cleaning costs. We carry out a free hygiene survey of your washroom, using professional tools to determine the cleanliness levels and offer recommendations on how to maintain or improve the standard of hygiene to prevent and reduce the spread of bacteria.
Our wide range of washroom products and services are suitable for all types of business, large or small, with premises open or closed to the public.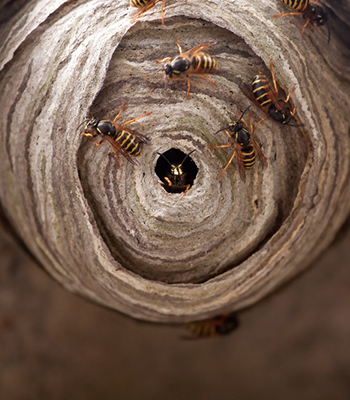 Pest Control
We can handle all types of household and commercial pest control. Using up to date equipment, techniques and insecticides and rodenticides, we can remove a huge variety of pests from your home.
Chemicals which are retailed to the public can only be of limited strength and this is usually not enough to deal with the infestation effectively. Our pest exterminators are able to provide a rapid response service at your home to provide the following residential pest control services:
Wasp nest removal
Hornet and bees nests
Rat extermination
House mice
Garden pests including ants
Home pest management & fumigations
Cockroach infestations

Squirrel Pest Control
Carpet Beetles & Flea infestations
Bird Proofing & Pigeon Control
House termites
Moths
Flies and Fly Screens
Bed Bugs
Gutter Cleaning
Guttering should ideally be cleaned once a year as build-up of water from a blocked gutter can overflow and cause damage to the property, which may cost hundreds or even thousands of pounds to put right. Our gutter cleaning team have established an unrivalled reputation Smethwick, Birmingham and the surrounding areas.
We use the latest equipment which enables us to clean your guttering from the ground. Why is this so important? EU Working At Height regulations introduced in 2005 makes a home owner or occupier responsible if a workman breaches health and safety regulations. This means you could be sued if a workman is injured falling from a ladder while working on the property.
Because we work from the ground, you do not have to worry about this legislation. Our hi-tech equipment will film your gutters before and after clearance and our heavy duty vacuums will clear branches, broken tiles and even children's toys from your guttering.
We also provide gutter maintenance and can replace faulty brackets and joints as we keep a range of spares which will suit most types of guttering. We can also seal leaking gutter joints.